Andy Murray secured his first victory in almost a year when he eased past Stan Wawrinka and into the second round of the Nature Valley International in Eastbourne.
The Briton won the unusual match-up of two multiple Grand Slam champions, meeting in the first round of a ATP 250 event, 6-1 6-3 in only one hour and 17 minutes.
His last success came in the fourth round of Wimbledon on 10 July 2017 and also in straight sets, against France's Benoit Paire, when he remained the world number one.
Until last week he had been absent through both injury and his recovery from hip surgery, but a week ahead of his expected return to the All England Club he was given further cause for celebration in progressing to the second round, where on Wednesday he will meet Kyle Edmund.
Murray, 31, swiftly established a sense of momentum in the opening set as he served convincingly and demonstrated the abilities that make him such a natural grass-court player.
Though another high-profile opponent Wawrinka — who has missed much of the past year through injury, including three months before his latest return last month — was far from his best.
The 32-year-old made multiple unforced errors on forehand, contributing to Murray breaking him twice in an opening set that lasted less than half an hour.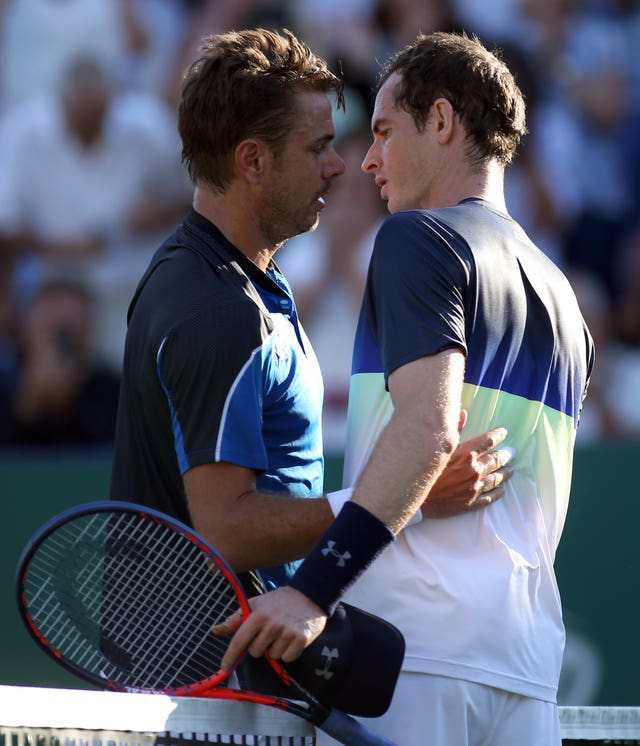 Murray continued to move fluidly and remained patient in the knowledge Wawrinka was far from his best, breaking him again early in the second before showing signs of nerves while rescuing four break points to build a 5-3 lead.
He also missed his first match point, before a double fault from an opponent ranked 225 ensured a first victory in 350 days.
In Wednesday's second round match Murray faces the player who while he was injured succeeded him as the British number one.
He has fallen as far as 156th in the world since his last victory, but at Eastbourne came confirmation that he is in the ascendancy once again.